Meet Our Professional Team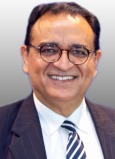 Shaukat
Khan M.D.
Invasive / Noninvasive Cardiology
Diplomaté American Board of Cardiology
Diplomaté American Board of Internal Medicine
Shaukat A. Khan M.D. F.A.C.C. specializes in Invasive and Noninvasive Cardiology including Nuclear Cardiology. Residency and training at U.M.D.N.J. New Jersey Medical School. Also did fellowship at U.M.D.N.J. University Hospital, Beth Israel Medical Center, V.A. Hospital, St. Barnabas Medical Center in New Jersey. Currently Board Certified in Cardiology and nominated member of American College of Cardiology. Admitting Privileges at Alamance Regional Medical Center & Duke Medical Center

Special Procedures and interests:
Cardiac Cath, Transesopheal Echocardiogram, Electrical Cardioversion, Nuclear Stress test, Transthoracic Echocardiogram, Transvenous pacemaker.

Neelam
Khan M.D.
Internal Medicine
Diplomaté American Board of Internal Medicine
Neelam Khan M.D. is Board Certified in Internal Medicine. She completed her residency at Saint Barnabas Medical Center, New Jersey and then moved to North Carolina to practice Adult Medicine
 
Special procedures and interests:
Dr. Khan's particular interests are Preventive Medicine, Women's health and Sleep Medicine. She also has admitting privileges at Alamance Regional Medical Center.

S. Ahmed
Tejan-Sie M.D.
Internal Medicine
Diplomaté American Board of Internal Medicine
S. Ahmed Tejan-Sie M.D, MRCP started his postgraduate studies in England, obtaining his membership of the Royal College of Physicians before attending the Cleveland Clinic for his residency. Following completion of his residency at the Cleveland Clinic Foundation he was appointed as a Clinical Associate in the department of Cardiovascular Medicine. In this position he worked in clinical and research areas. He joined Alliance Medical Associates in July 2005 and his areas of interest are general internal medicine, men's health, primary prevention of cerebrovascular and cardiovascular disease. He also has admitting privileges at Alamance Regional Medical Center.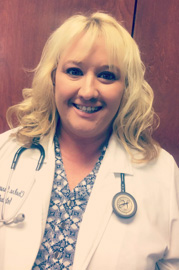 Chelsa B
Boswell, ANP-C
Nurse Practitioner
Chelsa Boswell, ANP-C
Born and raised in North Carolina, Chelsa attended the University of North Carolina at Greensboro for both her undergraduate and graduate degrees. She received her Bachelors of Science degree in Nursing and was an oncology RN for 12 years. Chelsa received her Masters of Science degree in Nursing with a focus on both adult and geriatric populations. Chelsa did intensive clinical rotations in Pulmonary, Womens Health, Geriatric Medicine and Internal Medicine during her Nurse Practitioner education at UNC-Greensboro. She is excited to be a part of Alliance Medical Associates.

Amanda
Shirley, FNP-C, DNP
Family Nurse Practitioner
Amanda Shirley, FNP-C
Amanda Shirley has been in nursing for almost 12 years. She received her Associates Degree in Nursing in 2010 from Durham Technical Community College in Durham, North Carolina. She worked as a registered nurse on an infectious disease and pulmonary medicine unit for several years, where she served as a representative on the House-wide shared governance Quality Council, and the Clinical Documentation and Implementation Committee, which peaked her interest in informatics. When her organization adopted a new medical record system, she was offered a position on the Implementation team as an instructional designer, creating educational materials and training classes for multiple departments. While working in the IT Department, she obtained her BSN from Southern New Hampshire University in 2016 and her Masters of Science in Nursing from Frontier Nursing University in 2019. After graduating, she began her career as a Family Nurse Practitioner at Alliance Medical Associates in Burlington, North Carolina, and started her doctoral work in the summer of 2019. She has a particular interest in the areas of LGBTQ and Mental Health Issues in primary care settings.